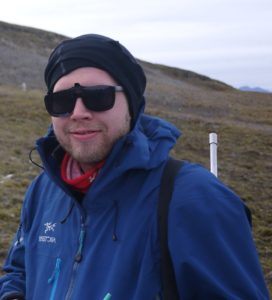 On the 18th of November, bioCEED members Arild Raaheim and Torstein Hole arranged a workshop on learning and assessment through the use of blogs. This was a part of a national workshop on digital assessment in Oslo organized by Norgesuniversitetet.
Through the development of our BIO298 course, we have developed an assessment method where students write about their experiences, and how they have used their biological knowledge in workplace practice.
In the workshop, several teachers in different disciplines were interested to start using a blog tool. There can be some challenges with handling information that some workplaces may not want publicized, particularly when working with vulnerable groups such as patients, but the use of blogs might precisely be a good way to learn how to handle this sort of information.
Blogs also enable students to create a mixed text which consists of both pictures, personal experiences and discussions of biological phenomena. The teachers were also interested in the technical implementation of the blogs. For instance, should administrative or technical staff be involved in the maintenance of the blogs? Overall, implementation of blogs can become much more robust trough allying with other teachers and administrative staff. There are also several technical solutions that can respond to challenges in different disci0linary courses which seek to implement blogs in their teaching and assessment.
A comprehensive report from the workshop will soon be published in https://norgesuniversitetet.no/