As a Norwegian, one wishes to enjoy the full length of summer when it finally appears. Therefore, it was natural for us to spend the entire summer in Svalbard. Sure, we had freezing winds and an average temperature of 6°C, but we got to experience the midnight sun and Svalbard's extraordinary nature and wildlife – while studying.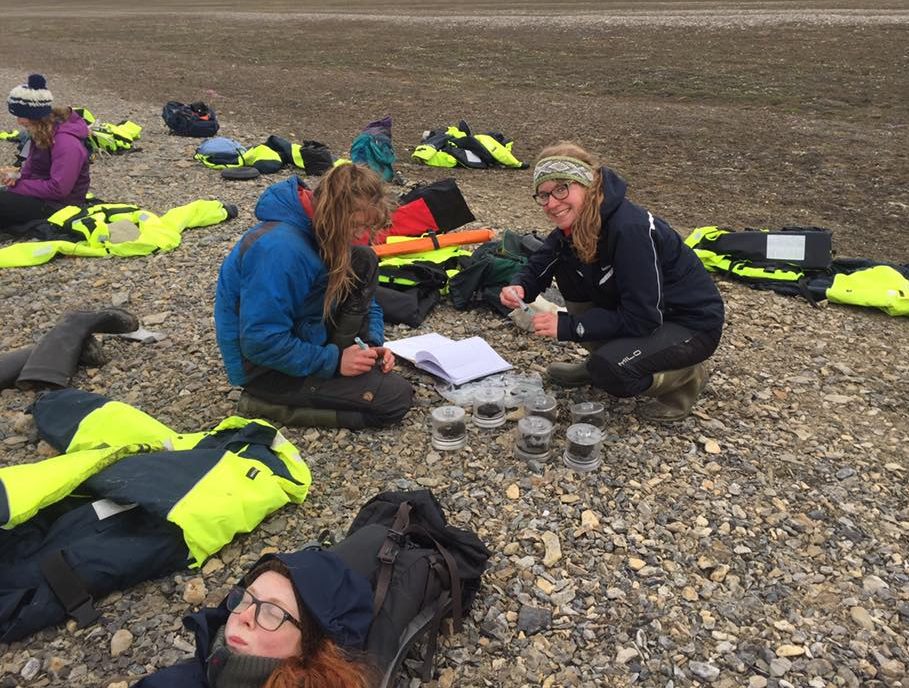 Ragnhild participated in the Arctic Plant Ecology course at UNIS and learned a great deal about how plants establish themselves, survive and pass on their genes in this harsh Arctic environment. The teaching methods in the course were very varied, including both traditional lectures held by guest lectures from all around the world, student seminars in which students presented articles they had worked with, discussion groups, excursions to gain practical research experience and more. The course also included a week of field cruise which took the them around Spitsbergen. During her journey, Ragnhild got to see many special ecosystems, both rare and common plant species and a teeming wildlife.
Mari took the Arctic Microbiology Course at UNIS, which was a real eye opener to how much life can exist in such a seemingly barren and unfriendly landscape, invisible to the naked eye – unless you have a really good microscope. The course gave an insight in how microbial life is a crucial part of arctic ecosystems in the sea, soil, air and even on and under glaciers. To be able to get a full understanding of the microbial parts of the arctic ecosystems, the course included excursions to remote and exciting areas around Longyearbyen combined with long days of lab-work.
Stunning landscapes, beautiful nature and brilliant people. Svalbard, we will be back!
Student representatives for bioCEED in Bergen,
Ragnhild Gya and Mari Vold Bjordal