NOKUT has released the norwegian edition of the 8th issue of SFU magazine.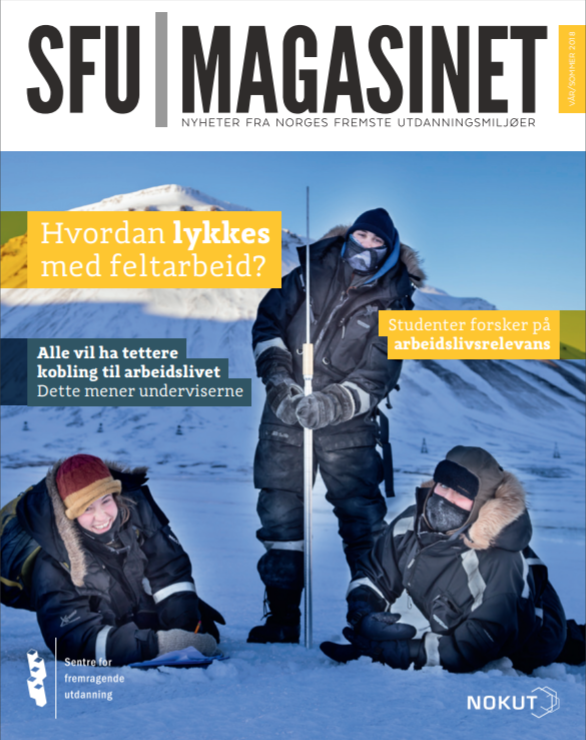 Check out bioCEED's article on the importance of fieldwork experience in biology education "Fra abstrakt til konkret – ute i felten ".
Vi vet at læring skjer gjennom deltakelse i sosial praksis der hver enkelt må tilpasse seg ulike typer sosiale språk som eksisterer et gitt sted. I feltarbeid blir studentene en del av et arbeidsfellesskap og blir sosialisert inn i praksisen gjennom å bli introdusert til faktiske situasjoner i arbeidet.