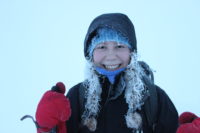 Ingvild Sørensen is a biology student in the last year of her bachelor at the University of Tromsø. Currently she is taking a semester at UNIS, and her field of interest is mainly arctic terrestrial ecology. Ingvild wants to be a part of bioCEED because she thinks it is important to have an open dialog between the students and teachers for achieving a high learning outcome and improve the biology education for future students.
Tyra Lynch belongs to the University of Oslo (UiO), where she is working on her biology bachelor. There she is involved in student politics and welfare, and the communication between students and faculty. From the beginning of her bachelor, Tyra had a dream to come to UNIS and study arctic biology. Now that she is here she can hardly contain her excitement. She have long been interested in biology, especially marine and arctic biology, so it comes as no surprise that she packed her bags as soon as she was accepted at UNIS. Tyra want to be a good asset for bioCEED and help spread the joy of studying biology that she experience everyday up here. Tyra believe that bioCEED is doing an important job by spreading knowledge.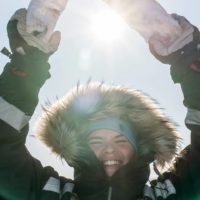 Margot Nyeggen is a master student in marine biology, enrolled at the University of Bergen (UiB). She is currently in Longyearbyen as a guest master student, studying zooplankton on the west and east coast of Svalbard. She was involved with bioCEED at UNIS as a bachelor student representative during 2015/2016, and have experience from bioCEED-projects in Bergen (e.g. Te2Le and biOrakel). Now Margot have joined once again to share her experience and facilitate this year's student representatives.
Welcome!