To further support research and development work in bioCEED, we have recently hired five students as research assistants in 20% positions. Our new colleagues will work on ongoing projects, in particular program redesign, student active research and outreach.
We had many motivated and qualified applicants among the biology students at UiB, and it was hard to select only five candidates for the positions. The team of student research assistants will be a welcome addition to the bioCEED team and will strengthen the student involvement and perspective in our work to improve biology education. Also – more hands on deck will ensure a steady progress in the ongoing projects.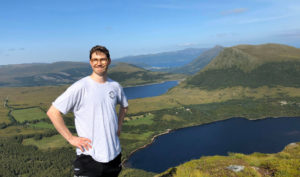 Jørund Johansen
I am a master student in "Biodiversity, evolution and ecology" at the University in Bergen. During my bachelor and first year of master, I have focused especially on insects. I am starting to work on my master thesis in January 2021, which is about pollinator diversity in Norwegian fruit orchards.
I have been working as a teacher's assistant in BIO101 and BIO102 the last two semesters, and I am becoming increasingly interested in the learning process. I look forward to gaining more insight into this process and hopefully contribute to improve learning at BIO, while working for bioCEED.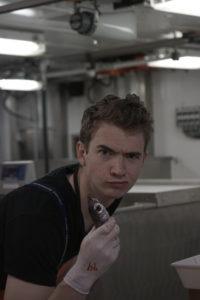 Lars Martin Myhre
My name is Lars Martin Myhre and I am a first-year master student in marine biology. I started my bachelor`s degree at UiB in 2016, and after completing the degree I served a year in the military and had a year`s break from studying. The plan for my master`s project is to write about alien species in marine fauna.
I hope to use this opportunity in bioCEED to increase bachelor student`s motivation!@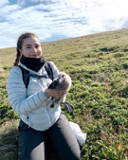 Tonje Totland
My name is Tonje and I´m a second-year master student in ecology. I recently started working on my thesis where I study predation on the Atlantic Puffin colony at Hjelmsøya in Finnmark. I have previous experience as a teaching assistant in different subjects at BIO, and I´m also on my second year as a biORAKEL which is a part of bioCEED. I find both of these positions very interesting, and I´m looking forward to contributing to more learning at BIO.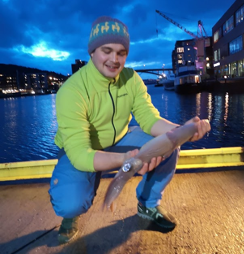 Sondre Olai Spjeld
I am a second-year master student in microbiology, the coolest one if you ask me. Besides this new position as research assistant I am also student representative in bioCEED since the beginning of 2018 and a member of the program redesign core team. I am also the project leader of biORAKEL. The last two years I have been a teacher's assistant in Bio101, Bio102 and Bio103.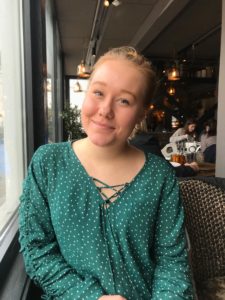 Pernille Eyde Nerlie
I am a third-year bachelor student in biology at the University of Bergen. I did a year of international environment and development studies at NMBU before moving to Bergen in 2018 to start a bachelor's in biology. I have been a student representative in 
bioCEED
 since 2019 and I am also a member of the program redesign core team.