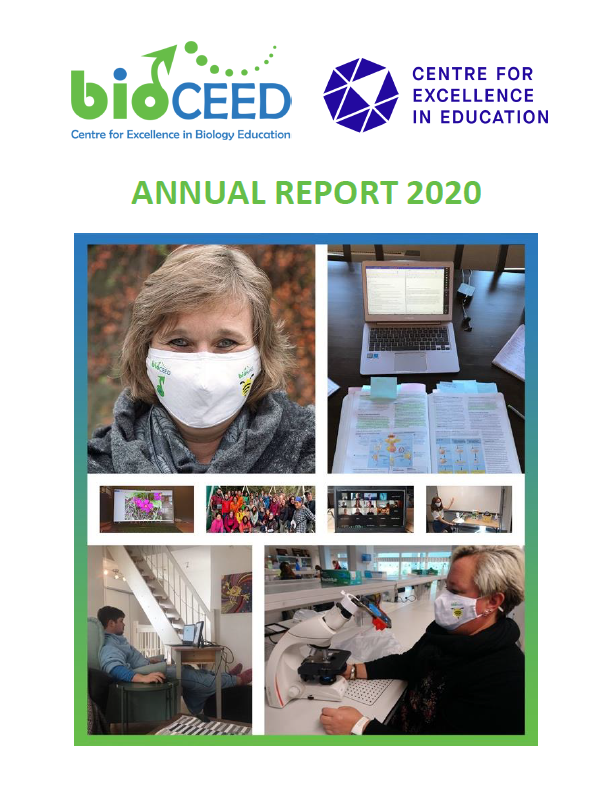 The 2020 Annual Report was finalized and shared with the bioCEED board and our funders at Diku. Feel free to read the report in its entirety here, or just the brief summary that follows.
bioCEED was bolstered by new investigators and new initiatives. For example, a teaching assistant (TA) training course was developed to support PhD candidates, students and technicians that teach in biology courses. We tested an established pedagogical alignment tool for a Norwegian higher education population, and we continued rigorous assessment of several student-active projects and virtual field guides. The bioCEED team has been strengthened by hiring through externally funded projects. At UNIS one postdoc and one technician have been hired, and BIO hired one Postdoc and five student research assistants. Critically, a 50% project administrator was secured through the ongoing Curriculum Redesign project (Diku Aktiv). bioCEED also welcomed a new full-time director, Sehoya Cotner, from the Department of Biology Teaching and Learning at the University of Minnesota (US). Sehoya will be continuing the efforts of Vigdis Vandvik, who stepped down from the directorship in January, but who will be continuing to lead many important projects in the Centre—in addition to pursuing many additional research initiatives in BIO.
And of course, we have big plans for 2021!
We look forward to building upon successful projects and continuing to support the development of BIO faculty and Arctic Biology Department and early-career researchers at UiB and UNIS and across Norway. We also plan to increase our efforts to study constructive alignment, award mini-grants for teacher- and student-initiated projects and evaluate our existing platforms. Finally, we hope to be able to meet face-to-face soon!