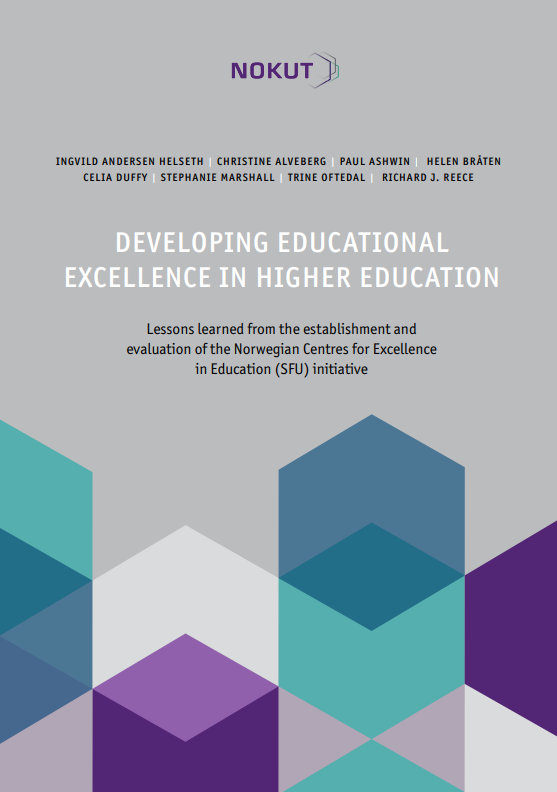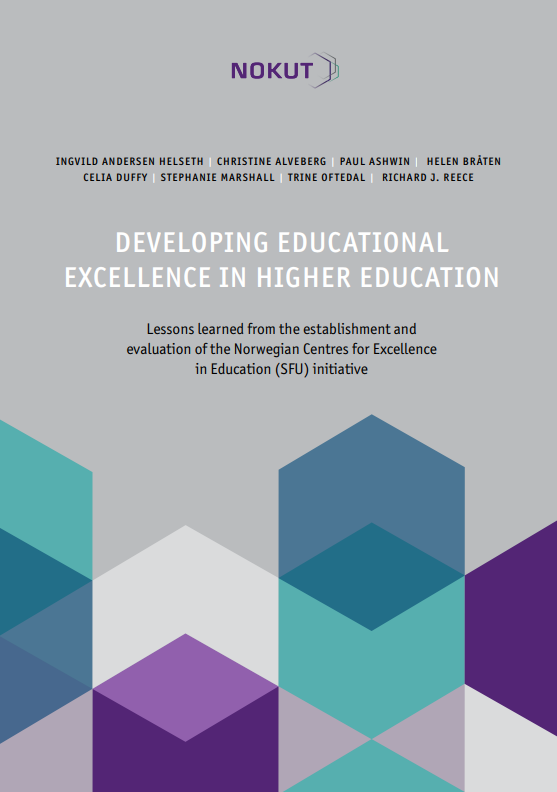 NOKUT has just released DEVELOPING EDUCATIONAL EXCELLENCE IN HIGHER EDUCATION: Lessons learned from the establishment and evaluation of the Norwegian Centres for Excellence in Education (SFU) initiative.
This publication is a collection of reflections on developing educational excellence in higher education, written by six experts in the field of higher education (see further below).
"This publication is intended as a contribution to knowledge-based analysis and development of education, which is part of the main aims for the SFU initiative", Terje Mørland (Director General of NOKUT) says. "When writing these reflections, the authors build on all the hard work that the SFUs have done to achieve the great successes that they have in their projects, but also to satisfy the demands of our formal processes, including the interim evaluation. All the three Centres that underwent evaluation in 2017 had their SFU status extended for a second five-year period, which would not have happened had they not been able to demonstrate great achievements so far. The Centres have impacted teaching and learning practices and policies in Norway and beyond. These are impressive results that have been achieved in a short period of time."
The panel of experts includes:
Helen Bråten and Ingvild Andersen Helseth, managers of the SFU initiative at NOKUT,
Prof. Paul Ashwin, Prof. Celia Duffy, Prof. Stephanie Marshall and Prof. Richard J. Reece, chair and members, 

respectively,

 of the expert panel that conducted the 2017 interim evaluation of three SFUs bioCEED, MatRIC and CEMPE,
Christine Alveberg and Trine Oftedal, student representatives.