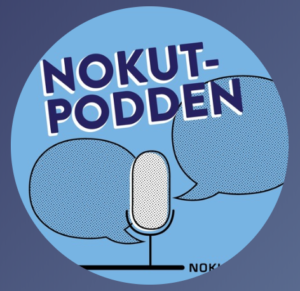 Don't miss NOKUT-podden, the podcast on higher education produced by NOKUT, the Norwegian Agency for Quality Assurance in Education.
The latest episode of NOKUT-podden was broadcasted live from the NOKUT conference 2019 on January 31st.
This time, the topic was: "What makes universities and university colleges such magic places?" and among the guests was bioCEED coordinator Oddfrid Førland, talking about her experience at UiB, first as a biology student, then as leader of the study section at BIO. She also explained how our student representatives built up and managed several projects such as bioSPIRE and biORACLE.
.@NOKUT_No -podden LIVE sender fra #nokutkonf2019 med tema – hvorfor er akademia så spesielt. @OddfridForland fra @UiB deltar og beskriver fasinasjonen ved å komme bakom scenen og forstå at professorer bare er folk! pic.twitter.com/x8fc0PnvMo

— Oddrun Samdal (@OddrunSamdal) 31 janvier 2019
There is much to learn from this podcast, especially if you understand Norwegian… Here are the other episodes: