Læringsfestivalen is an important arena for teachers and others who are involved and interested in teaching and educational development and where people can exchange knowledge, experiences and educational research results. The festival is organized by NTNU and Diku and this year it went fully digitally with well above 200 participants across different educational institutions and with a variety of 56 presentations to choose between.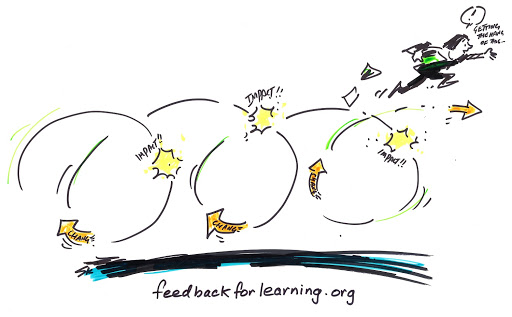 A very inspiring key note on assessment, feedback and student learning was given by Professor David Boud from the University of Technology at Sydney followed up by a Q&A session afterword's.  He talked about the power of assessment if it is used right.  And how it can assure learning outcomes, enable learning and create sustainability by being authentic, by using feedback and by developing evaluative judgments in students.
Also this year bioCEED contributed with presentations.
Pernille Bronken Eidesen and Simen Hjelle presented their work on digital field guides and how field guides can act as an important learning bridge between theory and practical field teaching. The digital field guides which are currently under development at UNIS is a part of the online learning platform "Learning Arctic Biology" and partly supported through the Diku funded project FieldPass.
A well-run non-PowerPoint presentation on the functionality of the pandemic teaching from a student perspective was given by our student representative Ørjan Vabø, and together with Øystein Kolstad Kvalø (from CELL). Based on student evaluations and feedback valid points were given on which digital teaching methods were working and not. As seen from the student's perspectives the digital teaching has improved from the, in many cases, «bumpy start» to becoming something that is clearly valuable also for post-corona teaching. Introduction videos is such an example so that students are more prepared for class, and more time can be spent on the difficult parts of the curriculum during classroom teaching. Digital learning can also present new opportunities, such as letting students attend courses across universities, and by bringing in special competence for some lectures, where e.g. experts in their fields can join in remotely and saving time for travelling.  It can also provide more flexibility, as long as students are structured. A combination of physical and digital education might be something to aim for in the future, as long as the social aspect of meeting at campus and outside is available. And it is important to remember, digital lectures does not necessarily mean that you have to sit alone in your home office – ideally, groups of people can meet up and work through lectures together, discussing the curriculum.
You can find more information about students perceptions of digital teaching here:
Sånn har studentene hatt det under korona­pandemien (khrono.no)
Student experience with the sudden shift to digital teaching (bioCEED.no)
To watch the recorded presentations from the conference you can visit Læringsfestivalen homepage on this site where they will upload the ready edited presentations.