After a seemingly never-ending pandemic, two larger conferences were finally taking place physically this early summer: the International Consortium for Educational Development conference (ICED) and EuroSoTL22.
ICED was held in Århus, Denmark in May – and Roy, Kristin and Anja from bioCEED was there, of course. The ICED conferences gather people from higher education around the world – all with a joint interest in teaching and learning.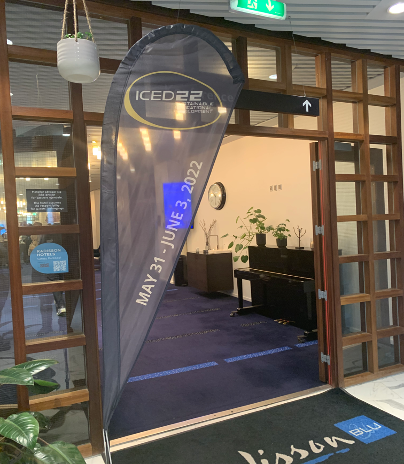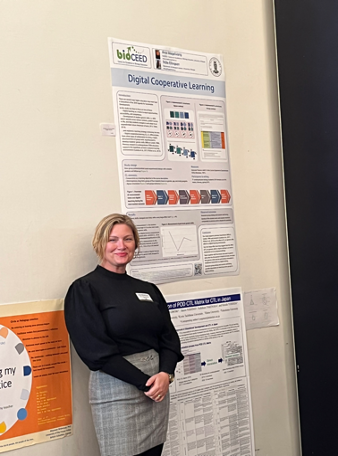 This year's topic was sustainable educational development and bioCEED was represented with a poster presentation from Anja and a paper presentation from Oddfrid. In the poster presentation, Anja demonstrated how digital cooperative learning may be implemented and its effects. In the paper presentation, Torgny Roxå (LTH) and Oddfrid, shared findings on a study they conducted on team tactics in change processes.
For the EuroSoTL conference this every second-year venue was taking place in Manchester, UK in June, and the theme "Building Communities through the Scholarship of Teaching and Learning" seemed just really needed after two years of Covid lock-down. Around 200 people were gathered for pre-workshops and conference presentations in one of the main and central buildings of Manchester University campus – the Brooks building with spacious areas inside and a nice green area outside which was visited frequently by students and staff for coffee breaks and hang outs. Keynotes inspired and showed ways with Professor Jessica Riddell with her talk about hope and how to create a more inclusive university system, Katarina Mårtensson with the importance of collegiality in SoTL culture and Shuab Gamote, a final year student at Manchester University who has been a driving force in building inclusive learning communities with a focus on safe spaces, belonging, empowerment and representation for Black, Asian and Minority Ethnic (BAME) students.
bioCEED was well represented within the EuroSoTL community with a broad range of presentations from Sehoya and Roy, Pernille and Tina as well as from four student representatives/co-workers who included Lars Martin and Emily from Bergen and Marlena and Christina from UNIS. These presentations included a presentation of the new bioCEED course Leading Educational Change and how the course can support growth of skills and competencies relevant for leading large-scale change in higher education on both institutional and national bases. A talk was also given on how informal conversations, which are important for growing a SoTL culture can be facilitated through formal institutional structures, with a case-study from UNIS. Students were given wonderful and engaging presentations about their bioCEED student-led projects biORAKEL, UNISbreakfast and the student-led conference SCOPE which were very well received and inspired more questions from the audience.
All in all, the days at ICED and EuroSoTL offered new valuable experiences, knowledge, and acquaintances. In 2024 ICED is moving to Kenya and EuroSoTL to another place in Europe and we wouldn't mind moving with it!
All conference submissions can be found in the conference programmes – ICED2022 & EuroSoTL2022.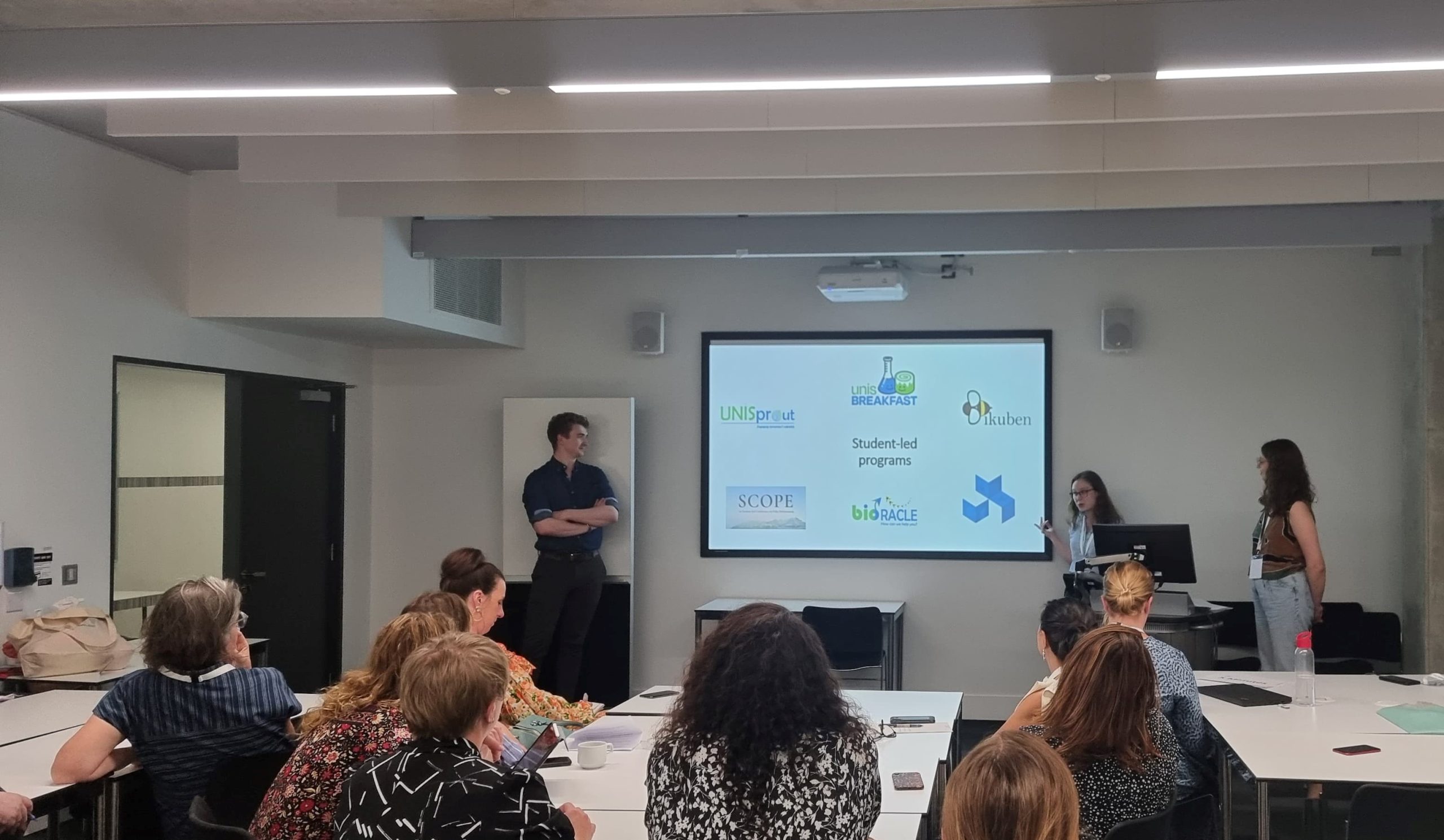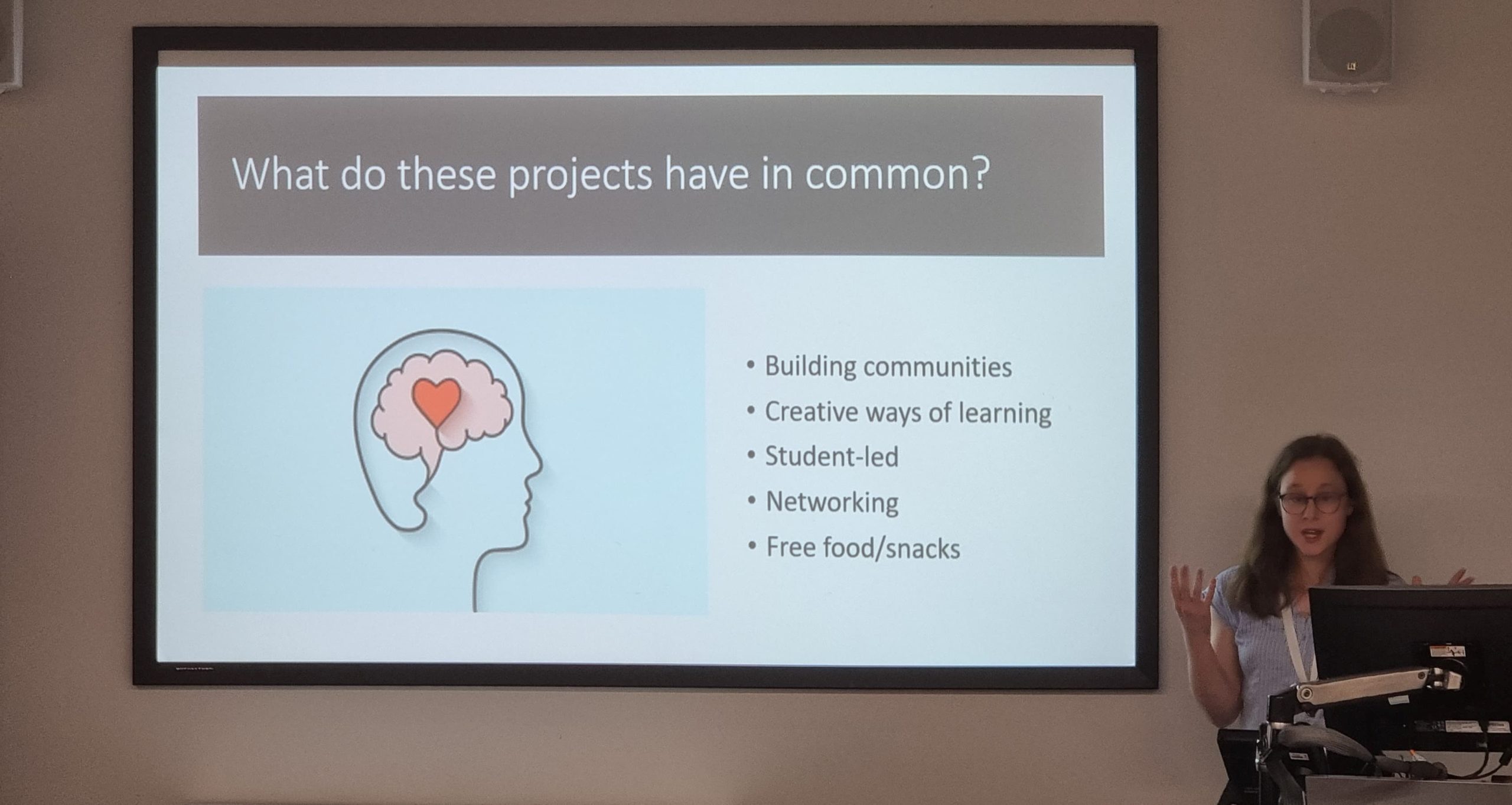 Photos: Anja and Kristin (ICED) and Tina (EuroSotl)