It was a very excited group of UiB/bioCEEDers that went to Calgary, Canada, to join the ISSOTL2017 Conference – Reaching new heights. We traveled there to be conference participants and presenters, but also to learn. Next year it is our turn to host the ISSOTL conference in Bergen!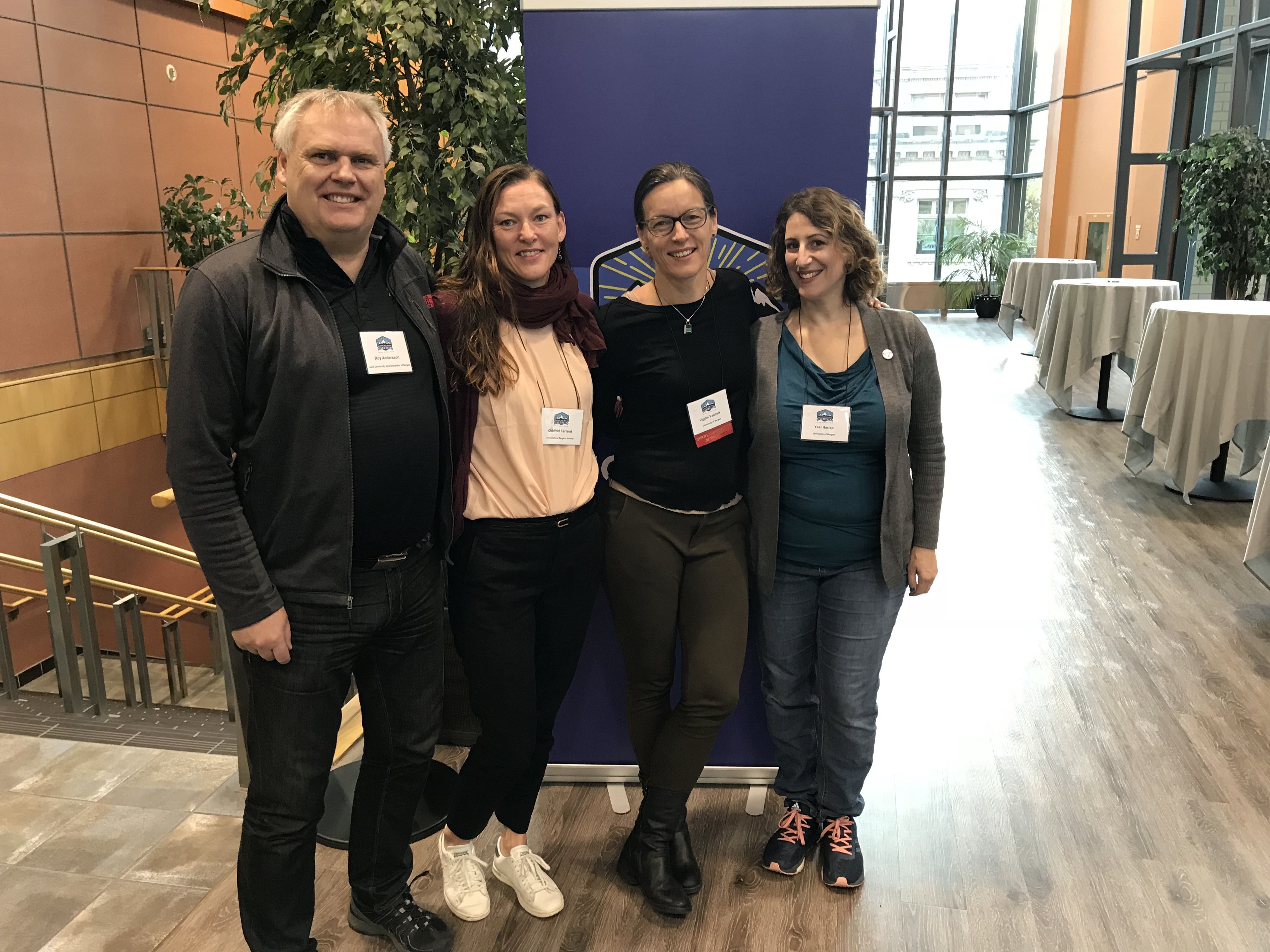 Roy Andersson, Oddfrid Førland, Vigdis Vandvik and Yael Harlap from bioCEED and UiB. Next year's organizing committee.
This year's conference offered excellent key notes – an inspiring Gary Poole talked about inclusion, a group of scholars from Kent State University shared their stories about self-study and to conclude the conference Helen Sword shared many insights about scholarly writing – from the heart.
The many parallel sessions offered a range of talks, panels and workshops, the breaks gave networking opportunities and the evenings good company and many discussions!
We would like to thank the ISSOTL2017 team for giving us as wonderful conference – we now know what we have to match next year! We look forward to welcoming the Scholarship of Teaching and Learning community to Bergen in October 2018.