February 16th Lucas Jeno successfully defended his doctoral dissertation "The antecedents and consequences of students´ autonomous motivation. The relation between need-support, motivation, and academic achievement" and completed his PhD degree at the University of Bergen!
You can read a short summary of Lucas' work here.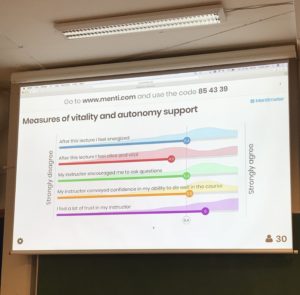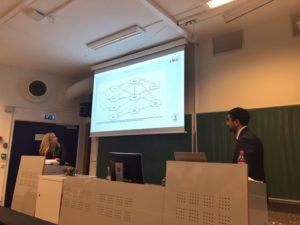 The day started with Lucas giving a trial lecture on the given topic "Challenges and barriers for the implementation of active learning: What can instructors do to create environments that are more focused on autonomy-supportive and learning". Here Lucas gave an overview of the Self Determination Theory, and how instructors can use this to create a good learning environment for students. The audience reported a high degree of autonomy support in Lucas' lecture – of course – using a digital tool for feedback to the instructor.
We would like to thank the opponents Professor Chantal Levesque-Bristol and Professor Anders Malthe Sørensen for an enlightening discussion during the defense, and the Evaluation Committee coordinator Associate Professor Anne Bjune for excellent work.
Both the candidate, supervisors and a very enthusiastic audience eagerly reported the event on Twitter.